Alexander Mariotti like all good Romans, has an eclectic background. Of Scottish and Italian descent, he grew up in various countries across Africa before moving to Scotland in his early teens.
Spurred on by his father's passion for history and his mother's artistic talent, Alexander focused his studies on Roman history and culture, before working in Paris in the Louvre for two years.
It wouldn't be long 'til all roads led to Rome.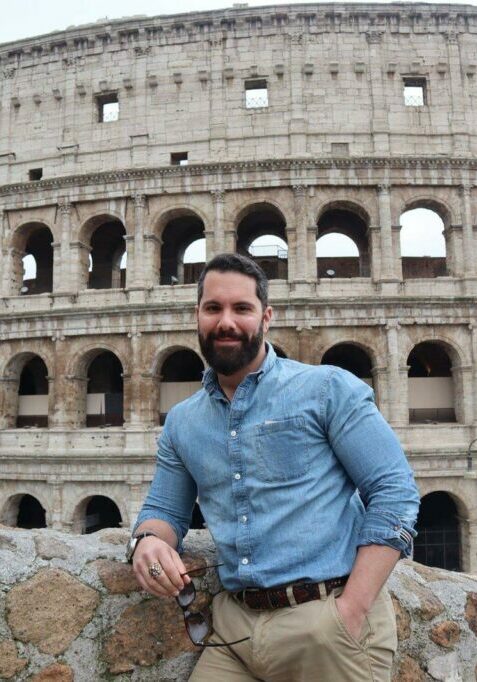 Following on from academic work in Europe, Alexander worked in the Vatican Museum, the Colosseum, and a brief stint in the Vatican Secret Archive.
Academic work has been balanced with media responsibilities as an historical consultant and adviser, contributing to countless documentaries and movies.
Alexander is one of the leading speakers on gladiatorial life, combat, and weaponry.